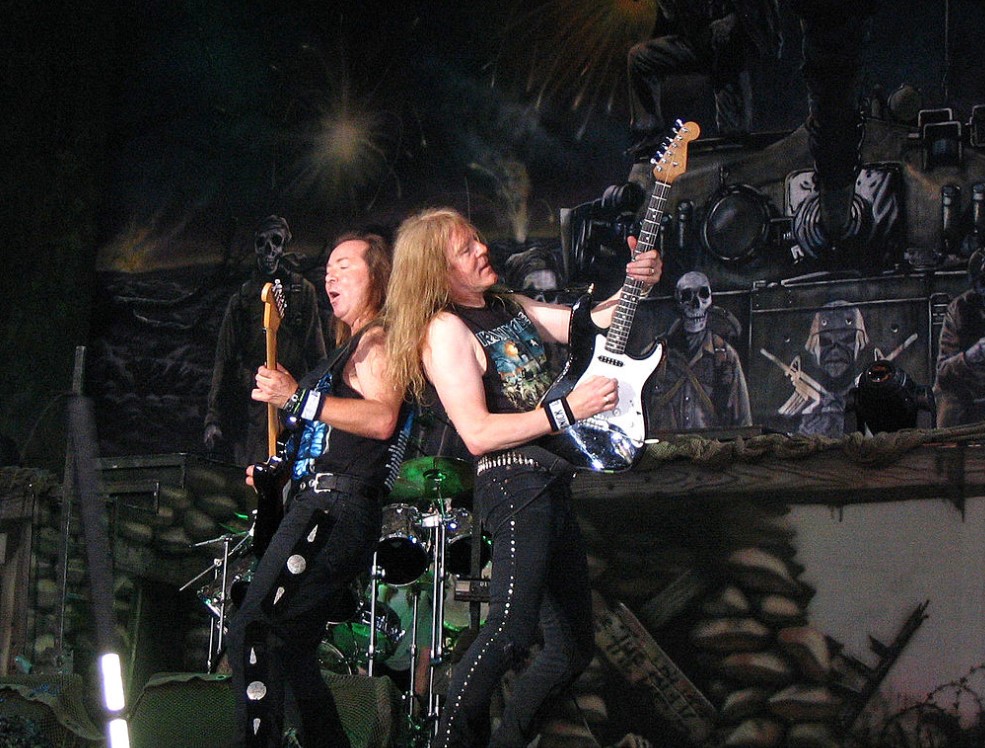 The iconic and instantly recognisable English heavy metal band, Iron Maiden, was formed in 1975 by bass player and lead song writer Steve Harris. After recruiting more members the band went on to record their first EP which they called "Iron Maiden", after the name of the band. While the name of the band itself has caused some controversy, owing to an iron maiden being a medieval torture device, it is hard to gauge whether the band would have been the success it has without it's iconic name.
Iron Maiden are perhaps best known for their unique vocal
styles as well as riffs which almost every guitarist interested in heavy metal desires to master. Their songs have also been known to contains political messages, often railing against perceived inequalities committed by tyrannical regimes and this is perhaps personified the most in the song "The Clansman". Iron Maiden have never taken an official break from either recording or touring, and although they have at times not always been in the studio recording new material, the band is still going strong today and they just can't seem to get enough of touring and playing to huge crowds of fans.