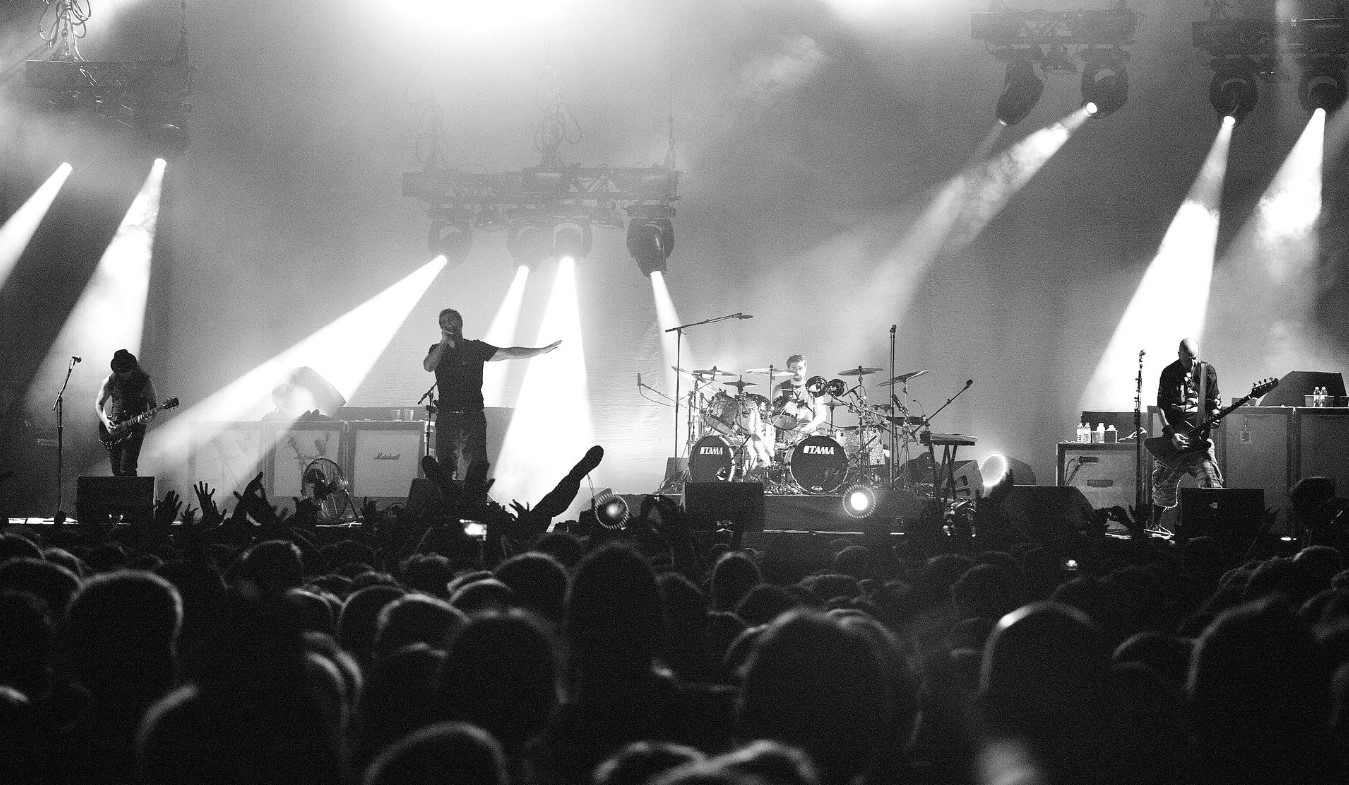 System of a Down, sometimes shortened to SOAD, or sometimes just known as System, is an Armenian and American heavy metal band from hail from Glendale, California and formed in 1994. The band currently consists of Serj Tankian who provides the lead vocals and sometimes plays the keyboards, Daron Malakian who provides backing vocals and is guitarist for the band, Stavo Odadjian who plays bass and also sings backing vocals, and John Dolmayan who plays the drums.
The members formed after the bands they were in previously dissolved but the members still wanted to play together as they had similar taste in music. One thing that the band System of a Down is perhaps best known for is their lyrics which aim to add social awareness to each album. The lead singer, Serj, is also known for his activism outside of his work with the band. The band found success when they released their first alb
um, titled System of a Down. The most popular singles on the album, "Sugar" and "Spiders" were not the biggest successes commercially, buy they did help the band gain a large underground fan base that would help them to become the hugely successful band that they later became.
System of a Down managed to achieve huge commercial success with their two albums "Toxicity" and "Steal This Album", both were very well received within the commercial markets and proved hugely popular with fans. The band aren't strangers to controversy unsurprisingly, and while it will come of no surprise that a lot of their songs and lyrics have proven controversial, the band has also been plagued with a number of issues surrounding their live performances as well, in one incident in particular the band were scheduled to perform a free concert for their fans but the event was cancelled by police due to over attendance which later led to a riot.