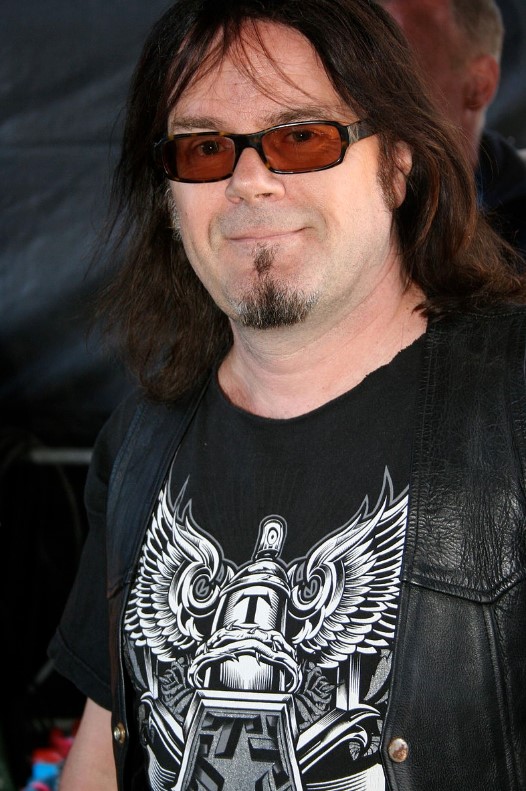 When Ritchie Blackmore decided to start a side project from his work at Deep Purple, he started a band of his own. Whilst the origins of the band's name are unknown, Rainbow they are well known within the heavy metal genre. Although they may perhaps be considered a bit more a niche than many other heavy metal bands, as they are well known for blending a heavily melodic blues style with a heavier style of metal. Although perhaps not everyone is a huge fan of Rainbow, they certainly do have their hardcore followers who remain fans of the music through to today.
With some of their most iconic tracks "Man on the Silver Mountain" and "Tarot Woman", the band certainly weren't afraid to write controversial lyrics and place them on top of unconventional chord progressions. While not all of their tracks would be considered to be heavy metal, it's perhaps more their line up that would be. For a time they were fronted by the man who has been called the godfather of heavy metal, Ronnie James Dio. While his time at Rainbow wasn't destined to last forever, his unique h
igh-pitched vocal style certainly helped Rainbow remain a solid fan favorite in the metal scenes at the time.
Throughout their time together, Rainbow managed to release an impressive 8 albums, and while not all of them can be considered commercial successes, it remains to date one of the most varied style of albums that any metal listener won't want to miss out on listening to.
Rainbow have had an interesting history with their numerous hiatuses, their original run was between 1975 until they decided to part ways in 1984, with most of the members deciding to spend some time on side projects as well as their families. Fans began to rejoice in 1993 however when it was announced that the band would be coming back together to both record new material and begin touring again. Although the line up wasn't going to be the same, that did have the advantage that Rainbow were given the opportunity to experiment with new styles of music that some of the original members wanted to steer away from. This reunion only lasted until 1997 however and and band decided to part ways again until coming back together again in 2015.